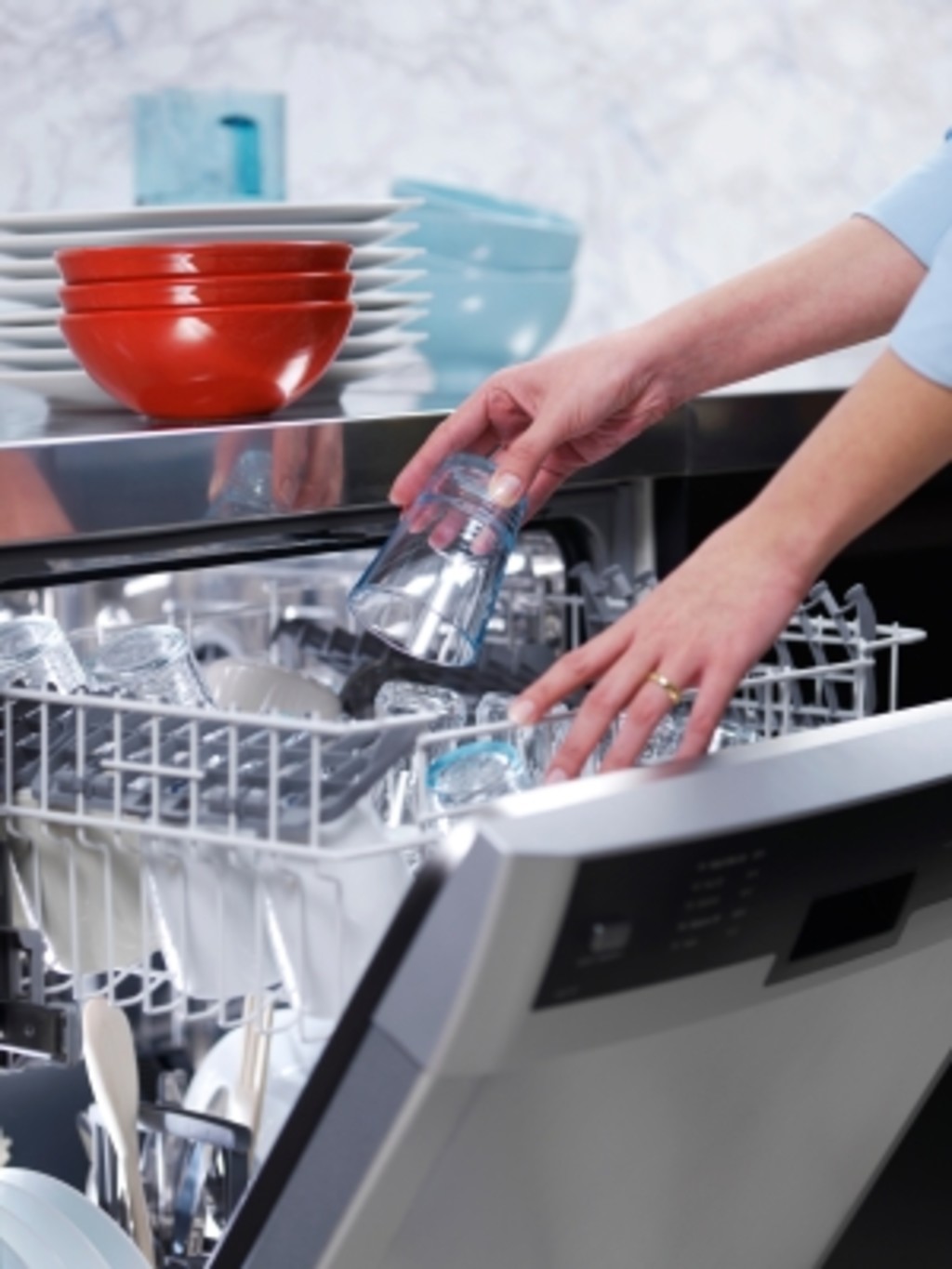 Your dishwasher adds convenience to your mealtime cleanup routine, allowing you to enjoy clean and sanitized dishes and flatware at the touch of a button. A broken dishwasher isn't the end of the world, but it does mean you'll be stuck standing at the sink, washing dishes by hand. Get your routine back by scheduling dishwasher repair from the pros at Mike's Appliances as soon as you notice an issue with your unit. We can solve all sorts of dishwasher problems, from a dishwasher not draining to a dishwasher clogged with food residue. We'll give you effective and lasting results, even standing behind our technicians' labor for a full 90 days. Want to learn more about what makes Mike's Appliances your best choice for dishwasher service in and around Suffolk? Call or e-mail us today!
We Fix Dishwasher Problems
Depending on the specific issue you're experiencing, you might need our pros to repair or replace components such as:
Water inlet valve
Door latch/switch
Door gasket
Timer
Overflow switch
Heating element
Drain valve
In most cases, your dishwasher problems can be resolved swiftly by dealing with a single faulty part. Mike's Appliances has the knowledge and skill to make an accurate diagnosis as to the root cause of your appliance's issues and to provide dishwasher repair that gets the unit running like new again. We're proud to be fully licensed and insured for dishwasher rack repair and so much more. Your broken dishwasher is in excellent hands when you rely on our expertise.
Experienced Dishwasher Repair Service
Mike's Appliances is one of the most experienced dishwasher repair service providers in the greater Suffolk area. We've been in business since 1980, and our team has 36 years of experience on the job. We'll call on all of that experience to ensure that you get the expert dishwasher repairs you're seeking. You won't have to worry about a dishwasher not draining, not filling, or just not getting your dishes clean any longer when you contact our technicians.
When your dishwasher won't drain or gets clogged, it can be quite frustrating. Ease your hassle by calling or e-mailing Mike's Appliances right away to schedule your dishwasher repairs! If it's an emergency situation, we'll get someone out to your property right away. We're familiar with most major brands and models, and we'll tailor our dishwasher repair services to your appliance's specific needs. From Whirlpool dishwasher repair to GE, LG, and more, we have you covered.